{newsletter}
Weather
Wed 5 / 13
Thu 9 / 16
Fri 7 / 14
SloveniaHolidays.com > Places > Ajdovščina


Ajdovščina
Presentation of the location
Top deals
Tourist information center Ajdovšči...

Ajdovščina

Boarding house Na hribu

Ajdovščina

from 28 €

Rooms Pilih

Ajdovščina

from 50 €
Ajdovščina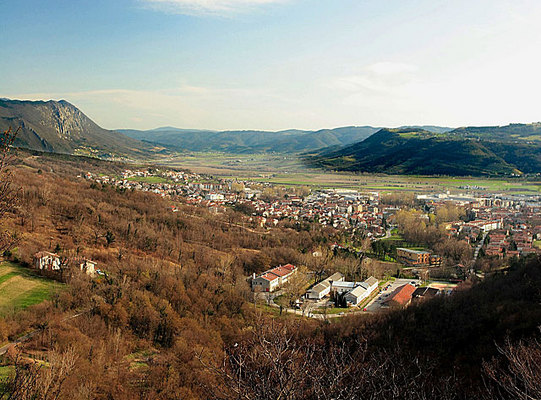 Thousands of years in one day or more

Ajdovščina is the center of the upper Vipava valley – a land of sun, wine, bora winds and friendly people. The mild winters and the waters that flow into the valley from Gora keep the land green throughout the year, and the scent of the Mediterranean drifts in from the Adriatic sea.
People have been attracted to this paradise since the dawn of man. They first settled on the edges, in the safe shelter of the Čaven and Trnovska planota mountains, then in the valley, exposed to the winds of time ...

Visitors to Ajdovščina can explore the Vipava wine road as well as other mountain and hiking trails.

Different eras have woven many interesting stories. We hope you'll take the time to listen to them!

Ajdovščina municipality
Cesta 5. maja 6a
5270 Ajdovščina
05/36 59 110
obcina@ajdovscina.si
www.ajdovscina.si


Information about tourism and current events:
TIC Ajdovščina
Lokarjev drevored 8
5270 Ajdovščina
05/36 59 140
051 304 607
tic.ajdovscina@siol.net
www.tic-ajdovscina.si
Sloveniaholidays recommends
---