{newsletter}
Weather
Wed 5 / 13
Thu 9 / 16
Fri 7 / 14

SloveniaHolidays.com > Bohinj


Bohinj
Presentation of the location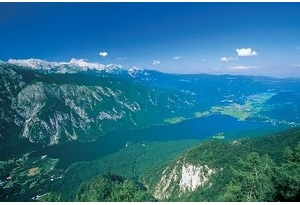 Bohinj

The Bohinj municipality spreads over the southeastern part of the Julian Alps, at the base of Triglav. An impressive 66% of the municipality lies inside the Triglav National Park, and 84% of the municipality is protected as part of the Natura 2000 network.

Besides countless natural wonders, many tourists are attracted by ski centers, summer water sports (kayaking, canoeing, canyoning, hydrospeed, rafting, swimming) and annual ethnographic or other events:

Courtship festival, Country wedding, Majenje turšce, Otepanje, Cows' ball, Balloon festival, Summer solstice bonfire, Vodnik's days, Summer theatre, Festival Kanal, Summer of music.
---
Bohinj tourism
---
Holidays in Slovenia - TRIGLAV NATIONAL PARK

Are you looking for an unforgettable vacation that is so perfect for you that you will be talking about it for years?
Triglav National Park is a special, magical place, located in Slovenia. According to the newspaper The Guardian is one of the ten most beautiful national parks of Europe.

Diversity that you will experience in the Triglav National Park cannot be found anywhere else, and almost on every step you will be surprised beyond of your expectation.

Given the diversity of Triglav National Park and foremost because of our personalized program that is tailored specifically for you, here you will experience a holiday which will be remembered for years.


Sloveniaholidays recommends
---