SloveniaHolidays.com > Highlighted contents


DISCOVER TRIGLAV NATIONAL PARK - blue package
6- DAYS TOUR
On August 26th, 1778, Triglav was conquered for the first time – 8 years before Mont Blanc, 22 years before Grossglockner, 87 years before Matterhorn and 79 years before the first mountaineering club in the world (in England) was established. And how does this relate to our tour? Our entire 5-day trip will be devoted to exploring the National Park of the mighty Mount Triglav, the highest peak of Slovenia. We will not hike the Alps on our one-week tour, but with us you will become part of a special story, which has been in the making for the last 200 years. On our trip you will get the chance to learn about the beautiful Slovenian mountains, the legends and the exciting local life below them.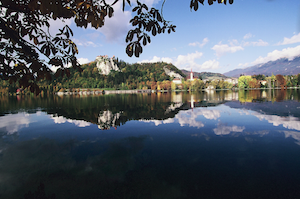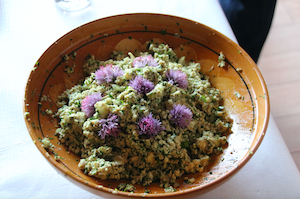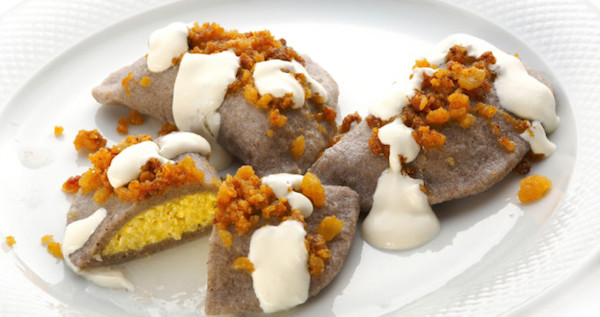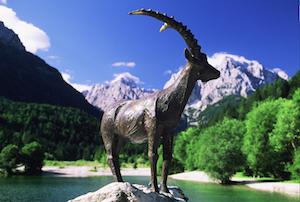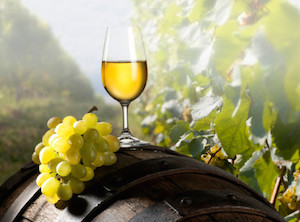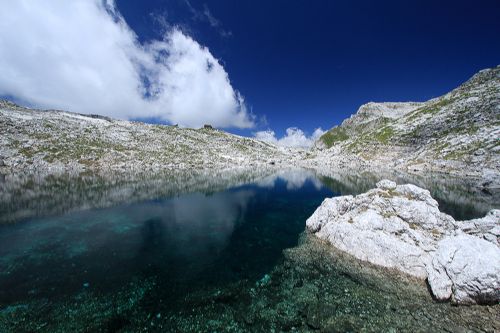 DAY 1
Probably I am not the only one who is wondering, how the mountaineers already in 1778 managed to hike such heights without any technology that is nowadays available to us. Moreover in hard and uncomfortable hiking boots and in even more extreme weather conditions than today. For a better understanding of how the art of mountaineering once looked like, we will visit the Slovenian Alpine Museum and take a look at the original skis of the first man who skied down Mount Everest. Moreover, we will learn how to safely attach ourselves to a climbing wire, jump into some classic vintage hiking gear and have a look at an exhibition on wild mountain animals. But the best part of this day will be the visit of a wooden bivouac, where (with the help of a special simulator machine) you will get the chance to experience how the worst thunderstorm in the mountains feels like. Do you know how the magnificent glacial valleys got formed? Don't worry if you don't. We will show you one of them and tell you all about it. We will visit the valley Vrata ("Door Valley") and have a look at its importance and form. At the beginning of the valley we will also visit two mighty waterfalls which are guarding the rest of the valley – at least according to old legends. These are the two most famous waterfalls in Slovenia, where we could say that the one below is even more beautiful and attractive, because of its unique feature – you can namely walk behind it.
We will end our day in a more relaxed way at a lake, which is the spring of the river Sava. Here we will learn why the river Sava is so powerful and more than 947 km long, how it gets such lovely blue and green colors and why it is considered to be one of the most beautiful natural attractions in Slovenia.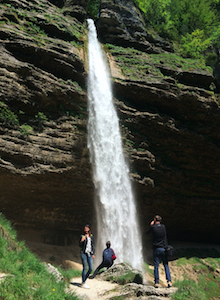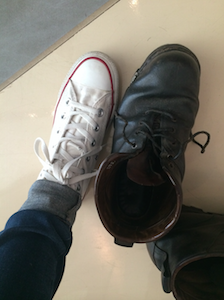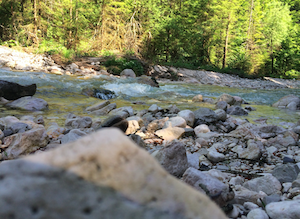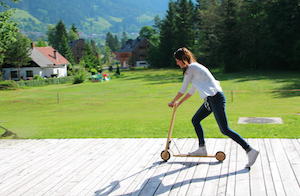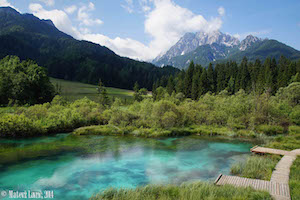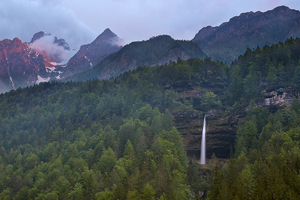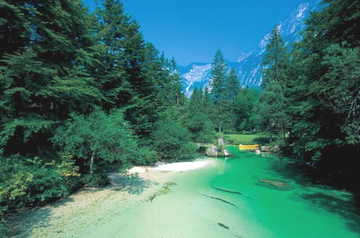 DAY 2
According to an old legend, a young widow named Poliksena once lived at the Bled Castle, who after the death of her husband in grief collected all the gold and silver she had stored in her chests and had a special bell cast for the little chapel on the island of Lake Bled. When the boatmen were taking her special bell to the island, a heavy storm broke out, sinking the boat, the boatmen and unfortunately the bell as well. Although it did not make it to the island, occasionally we can still hear it ring from the depths of the lake. Do you believe in this kind of fairy tales? Well, if you want to experience Bled in full, you have to! I bet you will feel like you are dreaming when you will hear all the stories about the town. To fully experience Bled, you also have to take a boat ride over the lake with the traditional Pletna boat, whose origins date back to the year 1590, and visit the little island to ring the famous wishing bell. A walk through some beautiful ruins of former villas and a visit of the mighty Bled Castle will be on our program as well. But most importantly, we will try to convince you to start believing in fairy tales again.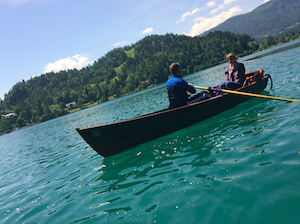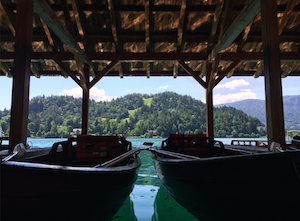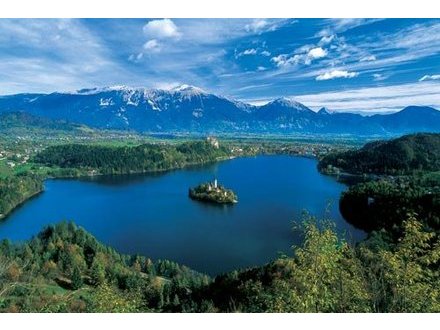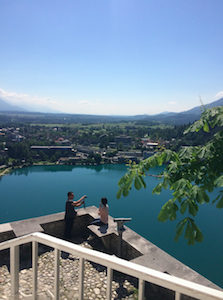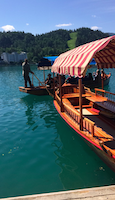 DAY 3
We all know the famous cowboys from various American movies. We also had cowboys in Slovenia but we didn't use the term "cowboy" to describe them – we simply called them shepherds. And just like in America, also the first Slovenian color feature film from 1963 was about shepherds. But why exactly are these characters so interesting for films and stories?
Today, there aren't many shepherds and pastures left and the fascination of them has faded – we can hardly imagine that nowadays (with all the science fiction movies out there) one would want to film a modern cowboy movie. And this is exactly why we have prepared a special trip for you on day 3 on which you will be able to make your own cowboy movie combining a touch of the Slovenian past with the present. Your movie scenario will take place at Pokljuka, the moor with the highest altitude in all Europe, and at the beautiful Bohinj valley, which also the famous writer and the "Queen of Crime" Agatha Christie visited and described as an excellent story location. Food will be a common thread on our special cowboy inspired day trip. We all know that it takes a lot of time and effort to bring a proper dish from a pasture to the plate. And that the fresh cow milk tastes so much better than the industrially processed milk which attacks us from the shelves of supermarkets in our everyday life.
On day 3 we will therefore learn about the life and cooking skills of the shepherds in the past and while enjoying delicious cold cuts make our own butter and adorn it with a special stamp. To help you understand all the cowboy films and really experience the beauty of our country and the wonderful unspoiled nature filled with rare mountain herbs and healing points around you, we will also visit some beautiful shepherds' huts and one of the oldest farm houses in Slovenia – here you will be able to take a closer look at some old farmers clothes, the traditional black kitchen and an old living room with no TVs or comfortable sofas, just a simple fireplace and candles. We will also visit the first cheese factory due to which in today's cheese world the Bohinj cheese is considered a culinary bestseller, and lay down on a haystack to relax just like shepherds once did.
If you have ever watched old movies with cowboys and you imagined that you are playing the lead role in them, you can now understand why the actors were so fond of shooting scenes in such beautiful environments.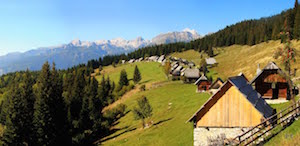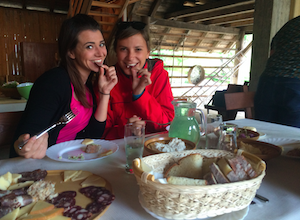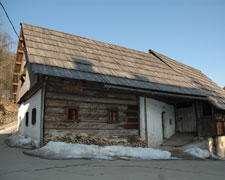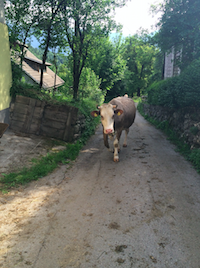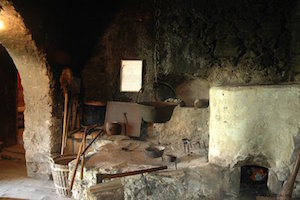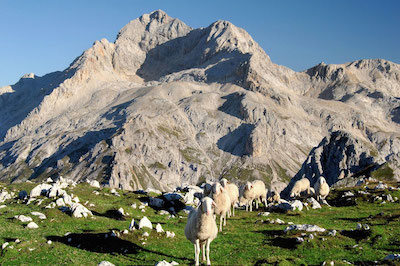 DAY 4 and 5
Can you imagine a night spent in the nature without anything? What if you get lost on a day hike, have no cell phone reception and are in a foreign country? What would you do? If I had not completed a two-day survival course in the nature, I would most likely sit down on a rock, start panicking and try to do something stupid. What can we really do if we get lost in the middle of nowhere? We will answer this question in the very heart of the Triglav National Park with our great survival course. All you will get will be matches and a small knife. But trust me, it will be enough. We will teach you how to make your own sleeping shelter, how to make fire and how to find your way around. Moreover, we will teach you how to find food and prepare it appropriately. And upon your arrival you will get a special surprise gift, which will prove to be very helpful for your 2-day survival training.
But in any case, even if you never get lost, you do not believe in fairy tales and what you will learn on our trip never comes handy to you, at least you will have a bunch of really great holiday photos and memories of one of the most beautiful national parks in Europe.
All you need to do prior to your arrival, is to convince your friends or your partner to go on an adventure with you, give us a call and your 5-day adventure trip filled with stories, legends and exploring will begin.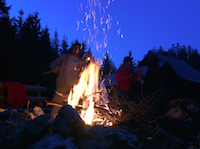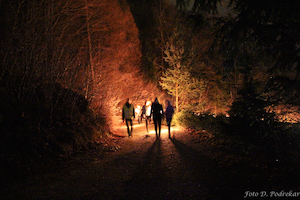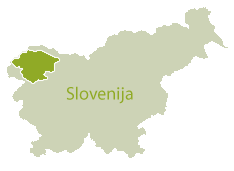 DAY 6
Departure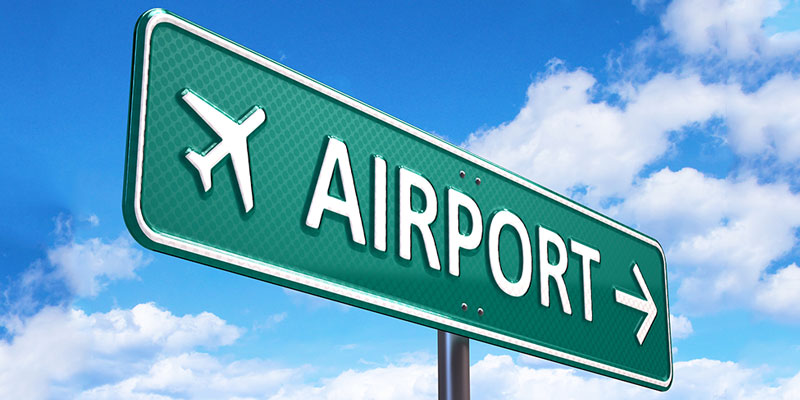 WATCH OUR VIDEO ABOUT PACKAGES -->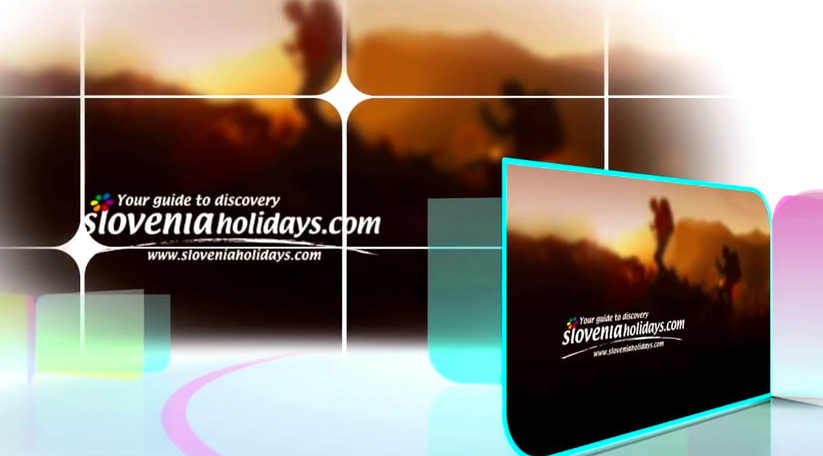 Included in the price:

Triglavska Bistrica
Waterfall Peričnik
Natural reserve Zelenci
Slovenian Alpine Museum
Plateau Mežakla
Bled
River basins of Mostnica
Homestead visit + lunch
Alpine Dairy Museum
Oplen House
Survival course in the nature
Transfers
Guided tour
All the necessary instructions, maps, and brochures.

Additional expenses (optional):
3x lunch = 20 EUR/person
accommodation with breakfast = from 40 EUR/day/double room

Tourist package prices:
Regular public tours max 8 persons

from 260 EUR / person --> 6 days TOUR
from 495 EUR/ person --> 6 days TOUR with Hotel (3*, 4*)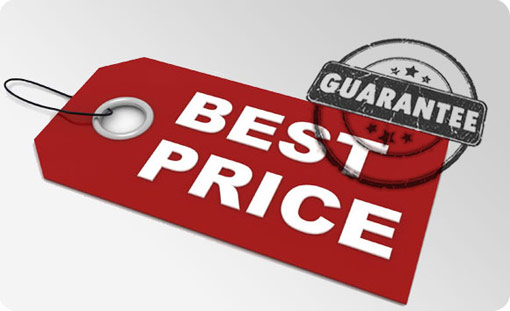 Private tours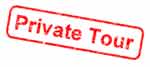 • 2 persons: 832,14 €/person
• 3 persons: 578, 22 €/person
• 4 persons: 447, 76 €/person
• 5 persons: 369, 49 €/person
• 6 persons: 317, 31 €/person
• 7 persons: 280, 03 €/person
• 8 persons: 252, 08 €/person

For bigger group please send us inquiry to: jelena@acenta.si

Extras for accomodations: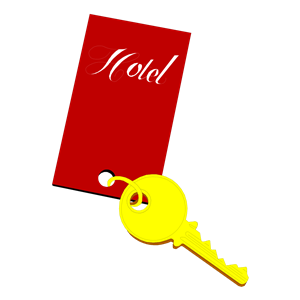 • Double room with breakfast in hostel: from 40 €/day/room
• Double room with breakfast in private accomodations: from 53 €/day/room
• Apartment for 2 persons: from 48 €
• Double room with breakfast in Hotel- 3 stars: from 60 €/day/room
• Double room with breakfast in Hotel- 4 stars: from 80 €/day/room
BOOKING:
PHONE: 00386 51 242 927