{newsletter}
Weather
Wed 5 / 13
Thu 9 / 16
Fri 7 / 14

SloveniaHolidays.com > Prekmurje


Prekmurje
Presentation of the destination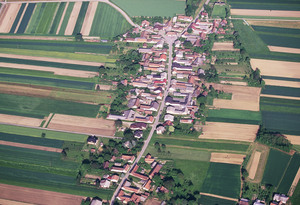 Top deals
Štrk hotel - Lovenjakov court

Puconci

Zvezda hotel

Murska Sobota
Prekmurje
The mysterious and endless plains beyond the Mura River, the morning mists and the heartfelt local hospitality will charm every visitor to this corner of Slovenia. This is a watery region of winding rivers, ponds, thermal springs and vast corn fields.
The abundance of animal life will also make a unique impression on you. Storks are a typical sight in Prekmurje, strutting around their nests with their long legs. The Mura river also has a long history of floating mills.The Prekmurje region is a healthy place with its magical healing water, health resorts and friendly people. It has a raw nature that makes it a very appealing for tourists to visit.
The Bukovniško Lake is a miraculous natural treasure – experience the power of nature and absorb the energy of the lake to relax, calm and revitalise yourself. The centre of Prekmurje is Murska Sobota, situated next to the Mura River in the middle of the Ravensko plain. Discover the history of the Murska Sobota Castle, with its own baroque portal. Visit the regional museum of Murska Sobota and feel the rich cultural heritage of this region. You can experience the unique Prekmurje landscape on one of the many cycle tracks and pathways for tourists, or you could climb up to the chapel of Sv. Trojica on the top of Lendavske gorice.
Lendava is Slovenia's most eastern town on the border with Hungary, with friendly and hospitable bilingual locals. You are sure to want to try the characteristic Prekurje sweet dish of "prekmurska gibanica" and wash it down with a glass of the latest up and coming local sparkling wine.

The town of Beltinci is well-known for its long running annual Folklore Festival, which is unique in Slovenia. Known as »the land of the hills«, Goričko has many tourist gems and covers almost half of Prekmurje. A lot of those little gems can be seen in the Goričko Regional Park. On the ridge between Gračko and Radovski potok, for example, you will find the unmistakeable Grad mansion, with 365 rooms, easily the biggest castle in Slovenia.

Prekmurje tourism:
Sloveniaholidays recommends
---