SloveniaHolidays.com > Activities > Ob Sori od Medvod do Žirov


Ob Sori od Medvod do Žirov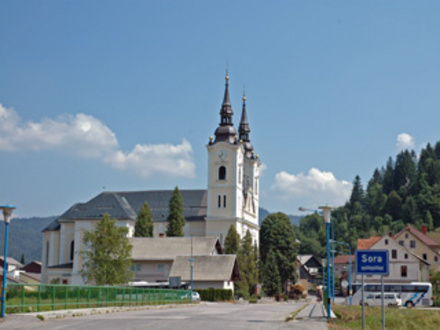 ---
Starting point: Medvode
Path length :
35.0 km
Time:
01:30:00
Difficulty:
Medium
Ground:
Asphalt
---
Description of path
The route begins at the Goričane manor near Medvode. Follow the local road to Škofja Loka past the villages Sora, Draga, Gosleče, Pungert and Hosta. Just before entering Škofja Loka, you can see the famous Puštal with the church of the Holy Cross on the left. The historical city Škofja Loka lies at the confluence of the Poljanska Sora and Selška Sora river. It has two typical groups of old houses (Spodnji trg in Mestni trg). At the crossroads in Škofja Loka, follow the major road toward Gorenja vas. Cycle along the valley of the Poljanska Sora (Poljanščica). Make sure to get a good look at the religious buildings and homesteads on the slopes. One especially worth mentioning is Tavčar's homestead, Visoko, with the mansion, farm buildings, hayrack, tomb and monument. The route leads onward to Žiri past the villages Poljane, Dobje, Srednja vas-Poljane, Gorenja vas, Podgora, Trebija, Fužine and Selo.
Goričane manor, Puštal, historical city Škofja Loka, Visoko, Žiri
Medvode - Žiri
Warning
The author of these pages takes no responsibility for the described cycle routes or for the accuracy of the data. We have presented the cycle routes to the best of our ability, but the cyclist and the maintainer of the route are ultimately responsible for the safety of the trip.