SloveniaHolidays.com > Novo mesto > The source of the river Krka


The source of the river Krka
---
The source of the river Krka - presentation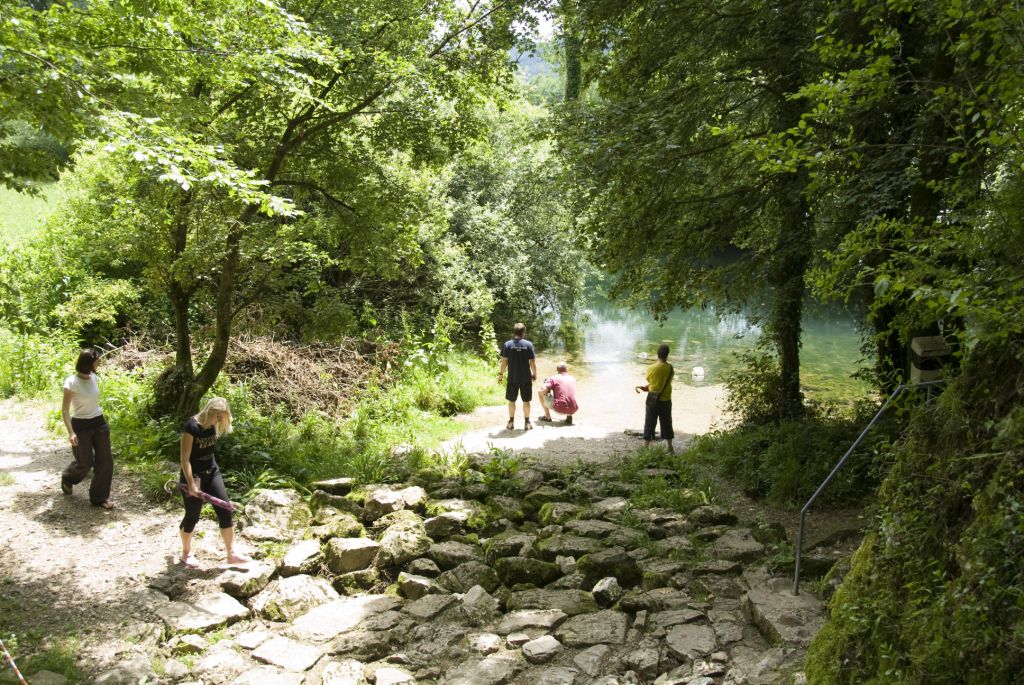 Krka, the longest completely Slovenian river has its source in a wide triangular valley north of the Krka village. Its waters first see the light of day at the Pod jamo spring.


Some small Karst streams join it in the upper part of the river bed, and it has a wide network of underground tributaries from the Grosuplje basin and Velike Lašče.


The water is saturated with limestone which is secreted in the form of tufa, forming typical barriers and thresholds. Many flour mills and sawmills used to operate there, but today they are only used for recreational and tourist purposes.


With 7 surface and 31 aquatic species of cave animals, the underground system of the Krka river is one of the 20 richest in the world.
---
If you like the The source of the river Krka, please refer to: