{googleMapModule}
{newsletter}
SloveniaHolidays.com > Ljubljana and its Surroundings > Restaurant Repanšek


Restaurant Repanšek
Bolkova ulica 42, 1235 Radomlje

tel.: 00 386 1 722 79 50,
www: http://www.gostilnarepans...
---
Restaurant Repanšek - presentation
Between Domžale and Kamnik there is a village called Homec, situated at the foot of the Holmec hill, and in this village there is an inn "Repanšek" with a more that one hundred years' tradition.

We offer domestic food, in wintertime also home-produced meat, Sunday lunches, brunches and dishes a la carte. We serve national regional wines. In our big premises we can organize weddings, anniversaries and other festivities.

Each year we organize a traditional contest of accordion players called »Po domače pri Repanšku« (National music at Repanšek). At the occasion of the main holidays (Carnival, 8 of March – Women's Day, Martinmas, New Year, etc.), however, we organize a dance to live music.

Working hours:
Wednesday - Friday: 11.00 - 22.00
Saturday: 10.00 – 22.00
Sunday: 10.00 - 18.00
Monday and Tuesday: closed
---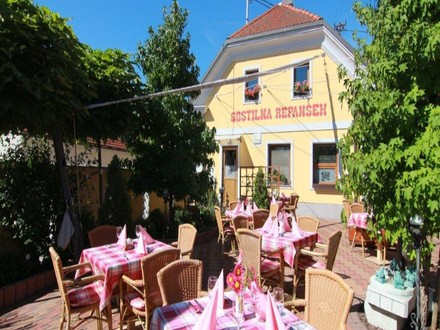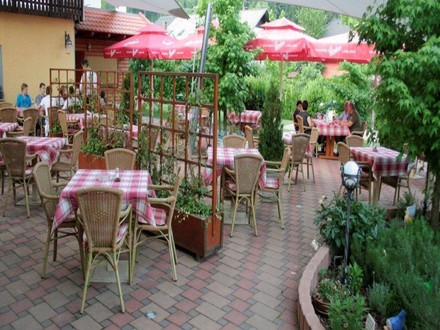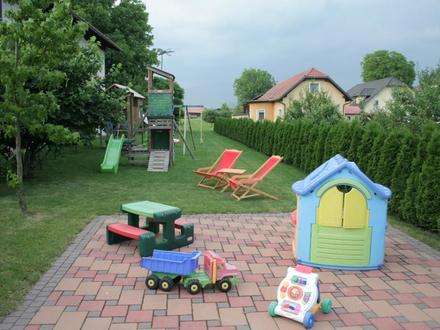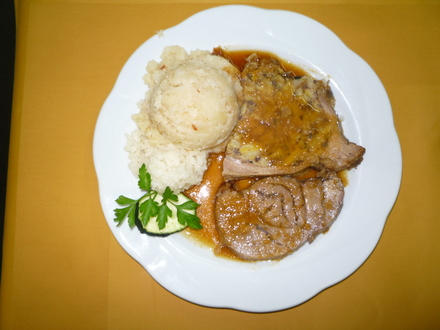 Restaurant Repanšek Radomlje restaurant Radomlje.
---
If you like the Restaurant Repanšek, please refer to: