SloveniaHolidays.com > Cerklje na Gorenjskem > Hotel Krvavec


Hotel Krvavec
| | | |
| --- | --- | --- |
| | To see the price, please choose your arrival and departure date | |
| | To see the price, please choose your arrival and departure date | |
| | To see the price, please choose your arrival and departure date | |
Guaranteed the lowest price Without additional fees Possibility to change or cancel
Arrivals: from 2pm to 9pm
Departure time: by 10 am
Payment method: cash, wire transfer
---
Hotel Krvavec - presentation
Hotel Krvavec with highest position in Slovenia is standing on 1600 m above the sea and offers all comforts for a relaxing break.




Hotel is perfect starting point for skiing and other winter activities. Its position is in middle of ski resort and directly next to the ski slopes. Ski resort with perfect view on surrounding has great orderly ski slopes on 1450 m – 1971 m above the sea, which provides you great conditions for skiing on natural and compact snow.



Highlands ski resort with its diverse ground becomes in warmer months oasis for hikers and cyclists. Hotel is perfect starting point for hiking, mountainous walks, bicycle trips (cross country, DH, all mountain) and only for relaxing holiday in a nature. Mountain Krvavec with its location and highness offers retreat from warm city bustle to the fresh mountainous air and moderate temperature.







Family vacation
Hotel Krvavec is family hotel. Excellent location, family rooms, rich winter and summer activities on mountain, hotel hospitality and more which makes nice family atmosphere. Because of that, your holidays will be careless and you will wish to come back.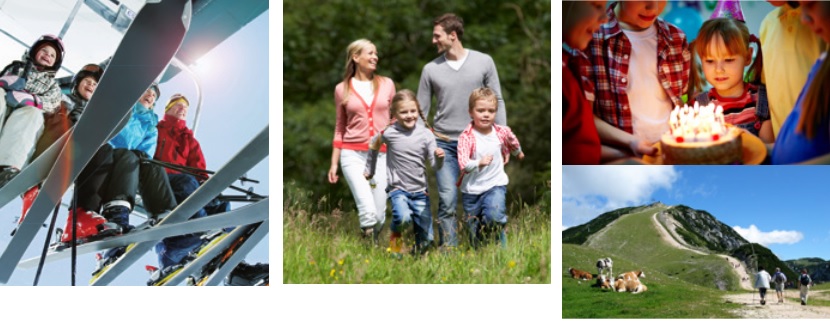 Weddings and celebrating
It is special to have wedding in mountain Krvavec. Highest wedding location in Slovenia, the view from a mountain, fresh air and beauties of mountains are factors which make wedding more magnificent. Having wedding in mountain Krvavec is special also because your wedding guests can arrive to it by cable car and bride and the groom can choose or they will come by chairlift or snow sledges or dog sledges or simple on skies.





Business meetings
Non formal meetings in nature are perfect for keeping and building good understandings between and colleagues and feeling of being part of company. We are pushing funny active meetings on mountain in all year time. Every business program is individual created and made for the structure of participants, how subscriber orders its event, with form, timing, content.

Access by road
Using road through the village Cerklje na Gorenjskem, in village Grad you turn right up. Asfalt road goes through the village Ambrož pod Krvavcem and ends in Planina Jezerca, where ramp stands and orderly macadam parking is. It is possible to come directly to the hotel by personal car, when there is no snow on a road and when prior arrangement with hotel reception.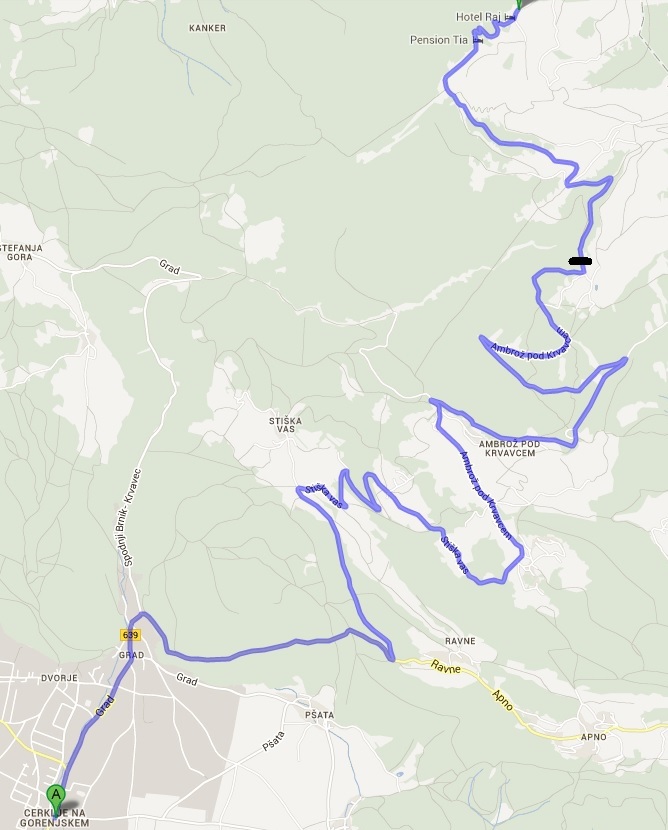 Access by cable car
Using road through the village Cerklje na Gorenjskem to the down cable car station, address Grad 76, Cerklje na Gorenjskem. You park your personable car station and go up to the mountain by cable car. You get to the hotel from the up cable car station (1480 m amsl) by hotel car, when prior arrangement is mad, or by using 4-seated chair lift Tiha dolina, which drives you directly to the hotel.


Hotel Krvavec
---
Distance to important places
skicenter Krvavec 5 m
---
Facilities
sauna, social room, wellnes, breakfast room, congress center , sports equipment storeroom, parking space, terrace, restaurant , Massage, internet cafe
---
Offers for children
children's playground, ski run for the kids
---
Special Facilities
entertainment programme, diet food, children-friendly, free transportation to the ski slope, free recliners, deckchairs on the sunny terrace, family-friendly, wedding planning , English spoken, Croatian spoken, accomodation on the ski slopes, Restaurant on the ski slope
---
Sports activities
mini Golf, sledding, gym, darts, table tennis, adventure park, ski school, skiing, cycling, trekking, mountain biking, billiards, sports activities
---
If you like the Hotel Krvavec, please refer to: