{googleMapModule}
{newsletter}
SloveniaHolidays.com > Severna Primorska > Farm tourism-excursion farm pri Rjavčevih


Farm tourism-excursion farm pri Rjavčevih
Šempas 158, 5261 Šempas

tel.: 00 386 5 307 87 09, 00 386 5 308 86 59, GSM: 00 386 51 304 609, 00 386 41 734 980
---
Farm tourism-excursion farm pri Rjavčevih - presentation

It's worth taking some time to visit a traditional farm! Suitable for organized groups and tourist buses.

The tourist farm "Pri Rjavčevih" is situated in Šempas, at the old road Nova Gorica–Ajdovščina. In the vicinity there is a landing place for hang-gliders and parachutists.

In an authentic domestic environment, you will be offered the following:
- excellent home-made prosciutto
- fat
- sausages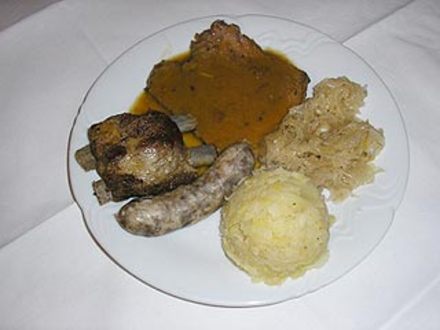 - minestrone
- dumplings
- roast beef
- seasonal venison with polenta
- strudel
- apple pie
- home-baked bread
- domestic wine from the wood
- red wine (Merlot, Barbera, Cabernet-sauvignon, etc.)
- white wine (Sauvignon, Pinot gris, Rebula, Tokaj, etc.)
- wine cellar
- wine tasting with cold cuts

Aperitifs (Slovenian brandy):- domestic wine from the wood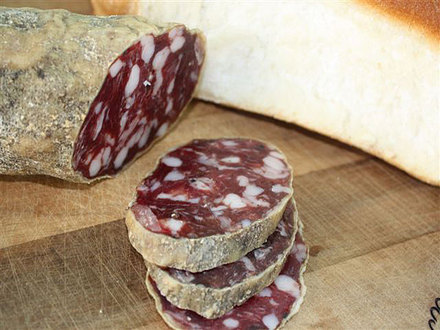 - red wine (Merlot, Barbera, Cabernet-sauvignon, etc.)
- white wine (Sauvignon, Pinot gris, Rebula, Tokaj, etc.)
- wine cellar
- wine tasting with cold cuts

Aperitifs (Slovenian brandy):
- orehovec
- tavžent roža
- tropinovec
- višnjevec
- borovničevec

Apiculture:
- honey

In 2007, the covered terrace for 48 people was renovated.


---

Working hours:
Friday to Saturday from 17–02 o'clock,
Sunday from 12–22 o'clock.

Open during the week for larger groups by arrangement!
---
Turist farm Pri Rjavčevih Šempas. Turist farm Šempas.

---
If you like the Farm tourism-excursion farm pri Rjavčevih, please refer to: