SloveniaHolidays.com > Kranj > Museum of Gorenjska


Museum of Gorenjska
Tomšičeva 42, 4000 Kranj

tel.: 00 386 4 201 39 50, faks: 00 386 4 201 39 51
The Prešeren house
Prešernova 7
4000 KRANJ

Tel.: 00386 4 201 39 83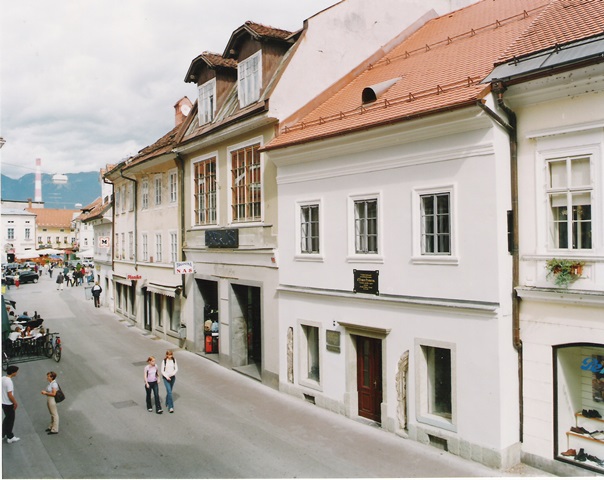 In the house where the greatest Slovene poet dr. France Prešeren (1800-1849) lived from autumn 1846 until 8th February 1849, was memorial museum opened on 8th February 1964.

The house is comprised of two parts with a common courtyard. The houses were built in late gothic times and were combined into a single building with a wooden hallway in the 17th Century, a fact attested to by the preserved finishing of the hallway. After the fire of 1811, an arched one replaced the wooden hallway. The house was completely renovated in 2000 / 2001, as was the permanent collection, which was modernized and shows the poet's life from birth in Vrba until he left the village for schooling. His schooling in Vienna, life in Ljubljana and death in Kranj are also presented. Two rooms, the poet's bedroom and law office, are furnished with the original items.

On the ground floor of the Prešeren house, there is a vibrant gallery. Every year, on the anniversaries of the poet's birth and death, there are numerous exhibitions connected to his life, work and name displayed here. Thematically, they deal primarily with literary and cultural history and art.