SloveniaHolidays.com > Info > Winter and holidays in Slovenia


New Years Eve 2011 Ljubljana
Winter and holidays in Slovenia
As Slovenia experiences a resurgence after the oppressive Tito years, Christmas and New Years have begun to enjoy increased popularity. Small religious festivities are increasingly being replaced by more expansive family events. Much as Christmas used to be in Western Europe and the US, Slovenians have embraced an image of the holidays that includes big family meals, strolls through town to see the lights, and all around wholesome pursuits. As in other countries, New Years is a party holiday. The focus is on having a good time, a few drinks, and a toast to the coming year.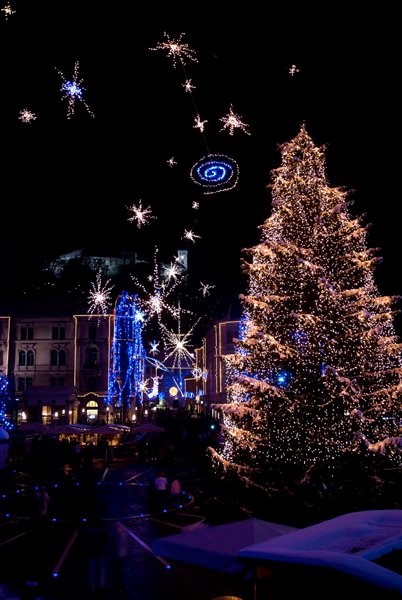 Ljubljana, the capital city, has done its utmost to attract tourists to this overlooked corner of Europe, and to enrich the cultural traditions that were kept under wraps here for years. Throughout the holiday season the old part of the city is bedecked with elaborate decorations and stalls selling trinkets, roast nuts, and mulled wine. Frequent music and dance events are scheduled for the whole family to enjoy.
ForNew Years Eve 2011, visitors to the city can wander the streets or take a boat ride on the river and take advantage of the jubilant locals who will be milling about. Prešernov Square is the traditional center ofNew Years Eve Sloveniaas midnight strikes; just do not forget to dress warmly. Many visitors choose to view a folklore event on this holiday, and celebrate as the locals do. Slovenians are very proud of their polkas and lively dancing, and this is a great way to step back in time while surrounding yourself with holiday mirth.
New Years Eve Ljubljana is a chance to visit a winter paradise in one of Europe's best kept secrets.