SloveniaHolidays.com > Info > Where to stay in Slovenia


Holiday In The Magnificent Alps At A Slovenia Ski Resort
Where to stay in Slovenia
Take a holiday to Slovenia in the winter and stay at a breathtaking and exciting slovenia ski resort. Here the majestic snow-capped mountains of the Alps jut into the cerulean blue skies, and wind whistles through the fragrant green pine trees. Each mountain playground offers a variety of diverse terrain, making them great for skiers and snowboarders of all levels. Wide gentle slopes are perfect for beginners and steep, bumpy inclines make fun and challenging trails for experts. Even those that arent adept at swishing down the slopes can enjoy a scenic chairlift ride to the top of the mountain for panoramic views of the shimmering blue lakes and verdant green treetops below.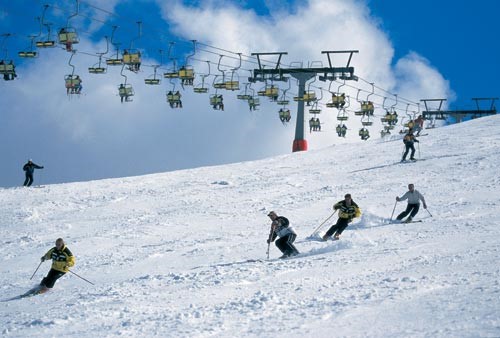 Book ski resort in Slovenia
Book a hotel in a charming mountain resort town and wander through quaint Alpine villages with interesting specialty shops, cosy cafes and inviting restaurants. Take an invigorating walk through the fresh mountain air, and happen across birds singing merrily in the trees, squirrels scampering along the snow covered paths and maybe even a timid deer foraging for food. Besides stunning nature and amazing views, mountainside resorts in Slovenia also offer world-class amenities. Hotels and villas are plentiful here, and range from rustic country cottages to glamorous full service hotels. Stylish restaurants serve hearty soups, dumplings, stews and grilled meats, as well as crisp refreshing beers and tempting wines. And intimate bars are a great place to catch up on the days adventures over a cocktail. For an amazing holiday in a winter wonderland, book a holiday rental at a ski resort in Slovenia.