SloveniaHolidays.com > Info > Slovenian culture


Living Nativity Scenes and Plays in Slovenia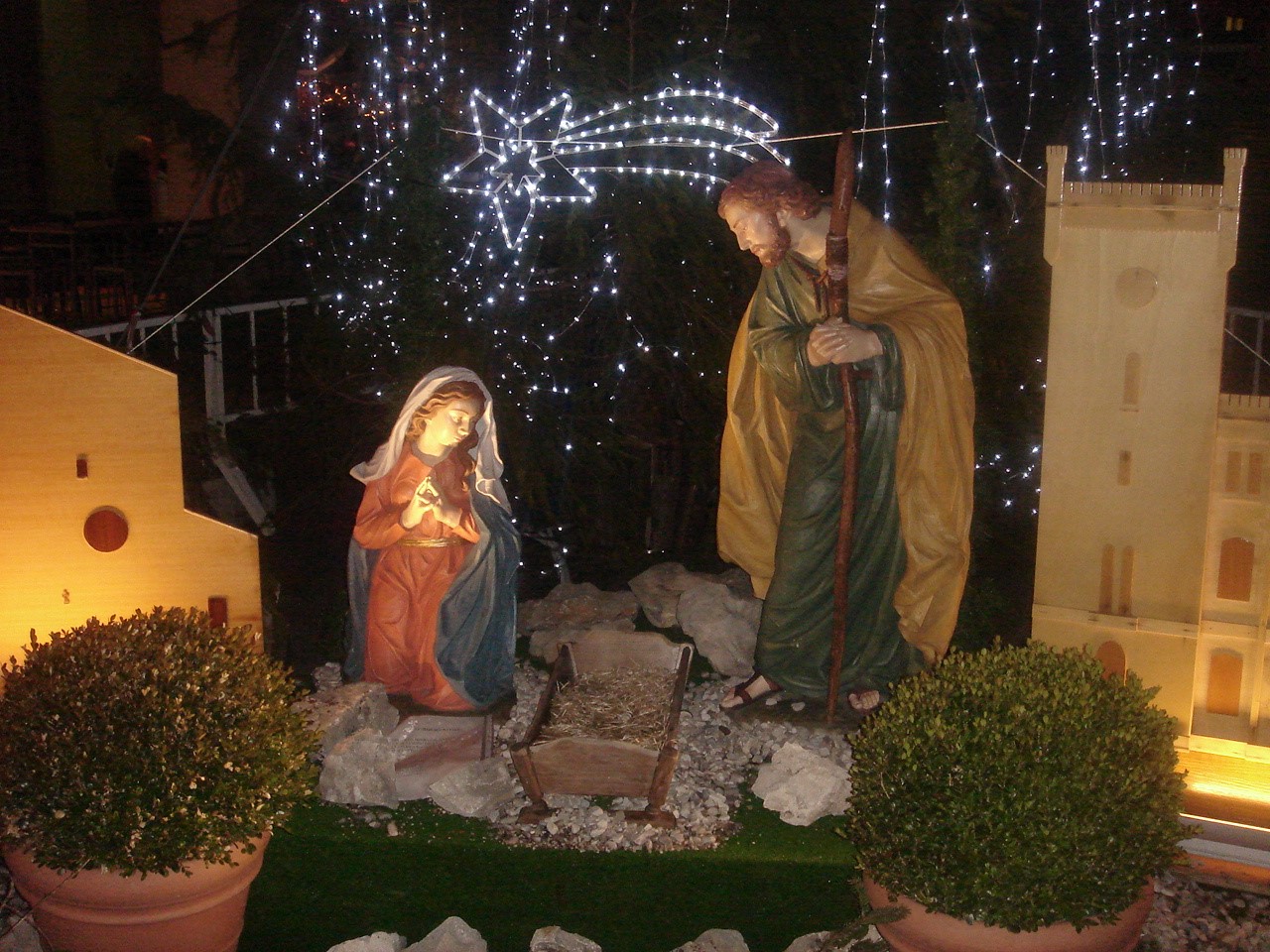 Foto: Lana Švab (2011)
There is nothing more innocent that little baby in the crib. Nothing more amazing than the thought we all once were ˝tabula rasa˝- an empty piece of paper, ready to be filled with stories, experience, knowledge, impressions...
First living crib was set in the little townGreccio, Italy in the early year of 1223 as St. Francis tried to discourage the pilgrims to travel to Betlehem because of the risky nature of the trip. However, since then Greccio and Betlehem are twinned and as the result allover the world living cribs, nativity scenes and plays are performed.
If you want to have a look at some most interesting nativity scenes and plays the Slovenia is a right place to be. Most interesting would deffinitely be the 22nd traditional living nativity scene taking place in theCarst Cave of Postojna. The cristmas crib invites you on 25th, 26th, 29th, 30th of December as well as 1st, 2nd and 6th of January 2012. Check out their website (http://www.postojnska-jama.si/) for more information about the prices and special concerts organised on-site.
Here is a list of other LIVE christmas crib sceneries that I reccomend:
1) Live nativity scene in icy surrounding of Mlačca- Mojstrana. 25th Dec. till 2nd Jan.2012 at 4 p.m., 5 p.m. and 6 p.m. (www.lednoplezanje.com) Tickets: 10€ Adults, 7€ Children
2) Betlehem in Radovljica, 52 km from Ljubljana. 25th December 2011 at 5 p.m. (http://www.radolca.si/)
3) Christmas secret in cave Pekel. Nativity scene with children singing. Tickets: 6 € Adults, 1€ Kids.
Adress: Ob Rimski nekropoli 2, Šempeter.
4) Live nativity scene in Razbor. 24th of Dec. after the holy mass.
5) Live nativity play in Višnja gora, 25km from Ljubljana. 24th, 25th and 26th of Dec. 2011.
6) 19th Live nativity scene, singing and praying on Smarna gora, 14km from Ljubljana 25th of Dec. 2011 at 5.30 pm.
Christmas is the time which reminds us that every day is the right day for a new start, new birth. It is never too late to becomme better, to spread love, to change that acid expression on our faces into an innocent smile of a child.
Merry, merry christmas to you!