SloveniaHolidays.com > Info > National Heritage


Postojna Cave – Discover forgotten underworld majesty
Slovenia's numerous nature masterpieces are not always viewable at the first sight. You have to dive into the hidden Karst underworld. Such a glorious scenery awaits you in Slovenia's largest cave system.
Postojna Cave is an immense network of more than 20 kilometers of tunnels, passages, galleries and chambers. If you are thinking of walking all the 20 kilometers, let me cheer you up with the fact of Postojna Cave having its own railway. You just buy the ticket jump on the little train and voila you are all set for an unforgettable underworld journey. The electric lightning allows you to admire mighty glimmering stalactites, the masters of Postojna Cave underworld performance. Stalactites cousin stalagmite is the second type of unique calcite formation.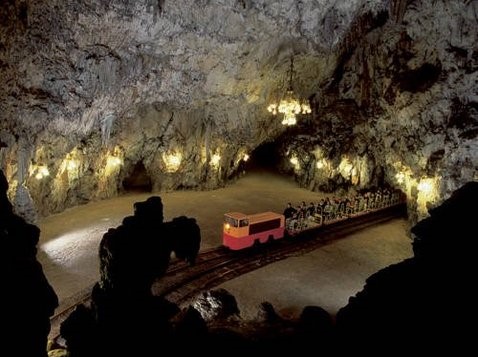 The constant temperature in Postojna Cave ranges from 8 to 10 °C. It's a cool alternative to high summer temperatures. However, be careful that you dress properly. Nobody wants to pick up a cold in summer. Guided tour lasts about hour and a half. Further information is available atPostojna Caveofficial website at: http://www.postojnska-jama.si/.
Once you are in Postojna you surely should not forget visiting matchless beauty of Predjama castle. For more than 700 years it has perched proudly in a rocky cliff over 100 meters high: powerful and defiant - an impregnable fortress. Its opulence synergy of outside gloriousness and refined interior will fulfill even the most demanding adventure seeker.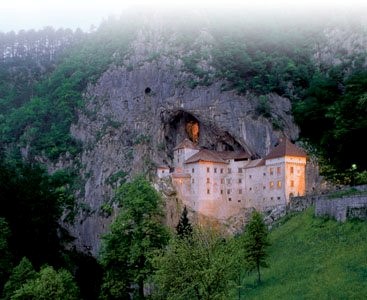 Postojna Cave and It's breath taking underworld will make sure you get an exceptional Slovenia travel experience.