SloveniaHolidays.com > Info > National Heritage


Explore Scenic Mountain Views With Holiday Accommodation In Bled
The picturesque town of Bled in the northwest of Slovenia is famous for its gorgeous location nestled in the Julian Alps, and next to a stunning glacier fed lake. This has long been a haunt of Slovenian nobility for its scenic views, fresh mountain air, and proximity to incredible nature. Make like the upper class and take advantage of the many forms of accommodation bled offers.Book a rustic cottageat the foot of the mountains and traverse the numerous hiking trails that wind through deep green forests, lush valleys, and craggy cliffs along the shore of Lake Bled.
Lake Bled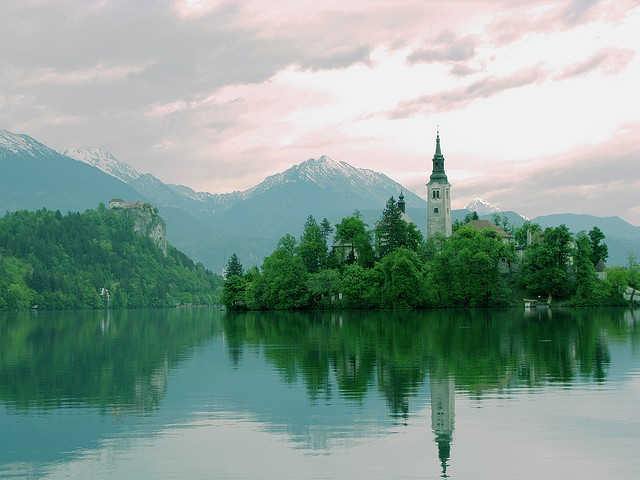 Take an old-fashioned wooden boat out to the island in the middle ofLake Bledwhere the Assumption of Mary Pilgrimage Church lies. Here you can practice local tradition and ring the bell for good luck. On your way back to the mainland, take the opportunity to get a striking photo of Bled Castle, perched precariously on a sheer rock face overlooking the sapphire blue waters of the lake. Rent a comfortable hotel room in the town and use it as an access point to all the great outdoor activities Bled has to offer.
Outdoor activities in Bled
Popular daytime activities include golfing, horse back riding, hiking and fishing. By night, try the fantastic cuisine at one of the inviting restaurants in town and sample heartySlovenianfare like sausages, stews and the heavenly cream pastries called kremna rezina. For fresh air, great food and stunning views, you cant really go wrong with aholiday rental in Bled.