SloveniaHolidays.com > Info > Culinary experiences


Gastronomic treasures of Istria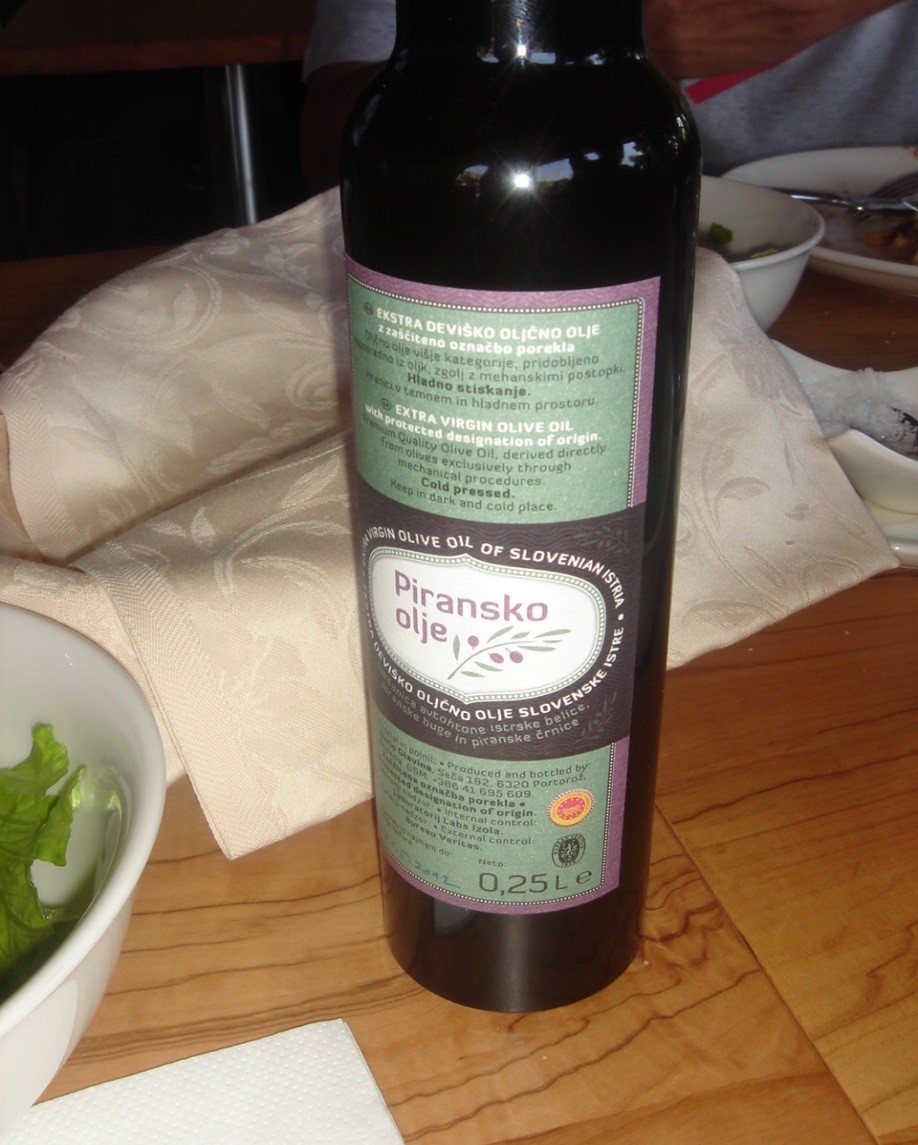 Foto: ˝Piransko olje- Extra vergin Olive oil from Slovenian Istria˝, Lana Švab (2012)
The three coastline municipalities Koper, Izola and Piran with the support of funds from EU prepared a program called˝Taste Istria 2012˝.Within this program tourists, guests and locals are able to ˝experience thematic culinary offer prepared by selected Istrian restaurants˝(Gastronomic treasures of Istria guide, pp 3).

The whole thing in practice goes like this: You visit one of the guided thematic evenings in the restaurants that are participating in the project and while you are tasting the excellent dishes prepared by mostly local produce, you even get the chance to talk to the winemaker or olive oil producer that comes to the event. He or she will tell you a story about the ingredients of the dish or drink you are having.
Sounds like fun?Well, in my oppinion it is about time the ˝usual restaurant experience˝ comes to the next stage.
You do not want to miss the event˝Socialising with Asparagus˝that will take place on 5th April 2012 at 8 p.m. in Istrska klet Pomjan.For the price 30€/ person you will get an asparagus-theme menu with 4 courses along with tasting of 2 samples of extra vergin ecologic and locally produced olive oil as well as 6 samples of local wine.Why not invite your friends and collegues for the event of its own?The more, the merrier. Prior booking is requiered though.
See you there!
-> For all the information about the project or the possible accomodation on-site click here.