SloveniaHolidays.com > Info > Cities to visit


Kranjska Gora – Slovenian Mountain Tourism Mecca
Kranjska Gora is one of Slovenia finest mountain tourism places. Ever since old Yugoslavia days Kranjska Gora remained faithful to their valued guests with its diversity of travel deals . Especially people with a bit deeper pockets enjoy the glamorous feeling of pursuing the luck in glossy casino lounge after an adventurous day among mountains.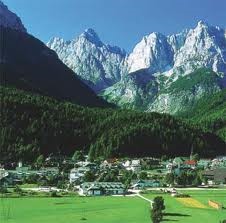 Over the past 20 years, Kranjska Gora transformed into an even more charming mountain tourism oasis. The old hotels were renovated some were built from scratch to fulfill the needs of even the most demanding guests. Ski slopes were made much wider and longer to enable enjoyable skiing to all types of skiers. Kranjska Gora now focuses on family tourism on the one side and on gaming tourism on the other side.
With their entire renovation of hotels and apartments,Kranjska Gorabecome even more popular destination among domestic guests, Slovenes, and guests from the former Yugoslavia, Croatia, Serbia, Bosnia and Herzegovina. There are also English guests who are not classified as demanding ski guests, but as guests who appreciate the offer of place as a whole.

Kranjska Gora has a lot of plans for the near future. Their wish is to position it-self as family tourism destination with extended offers. With high quality accommodation they are determined to increase the number of guests in the low season.

If you are looking for synergy of breath taking nature scenery and exceptional accommodation, Kranjska Gora is definitely worth visiting.