SloveniaHolidays.com > Info > Cities to visit


Maribor - Second largest City in Slovenia
Maribor, Slovenia's second largest city is also one of the well known tourist destinations in Europe. Situated in Stajerska, Maribor is blessed with scenic beauty and lush greenery that attracts millions of tourists from all over the world. If there are tourists who flock to this picturesque city to enjoy the view of wine growing hills, there are many who like to explore the culture and life of the city.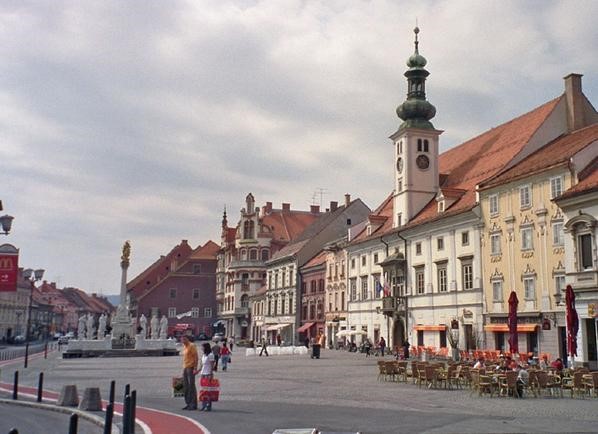 Interestingly, wine making is an age old tradition followed in this region. Wine making has therefore become an integral part of the city's heritage. In addition to exploring the age old techniques used to produce the finest quality of wine, Maribor is also known for offering a relaxed and rejuvenated ambience that appeals to a lot of travelers who want to spend some quality time with family.
The old town of this city provides exciting opportunities for adventure. Lent, for instance, takes back the travelers to a lost era of architectural glory and monumental brilliance. There are ancient towers, castles and museums that have stood the test of time and retained their ancient glory. The Square Glavni trg, Town Hall, the Jewish synagogue, the Plague monument and Art Gallery and Theatre are some of the places that every traveler must visit on a trip to Maribor.
Cultural festivals and other events are the other highlights of Maribor that hosts the Old Vine Festival, Festival Lent, the Golden Fox and Festival Maribor every year to draw more visitors and give them a taste of their rich culture.