SloveniaHolidays.com > Info > Cities to visit


The Charm of Ljubljana- Highlights 2
In my winter blog I already wrote about the charming capital of Slovenia. This time I would like to emphasize it´s summer appeal.

So let´s start with something refreshing like a boat cruise on Ljubljanica river. Not just with any boat, pick a Laker Craft - ˝Ljubljanica boat˝, a brand new hand-made masterpiece from larch wood. Larch as you know has a reddish colour. Now imagine that red matching the green shades of Ljubljanica river. It creates an unique natural light show. The boat departs each full hour from it´s moorage atNovi trg(if you go down the street from the Plečnik´s National University Library) and the whole ride lasts 45min. AskAnže or Matej, the owners of the boat that are always around, how the boat was made and they will explain it to you into details. The wood is alive, it has a soul, it breathes, it gives comfort and feels like home. And so does ˝Ljubljanica boat˝. For more information about the Laker Craft ask friendly and always smilingMarušawho sells the boat tickets (8€/person). Check out the video about Ljubljanica boat.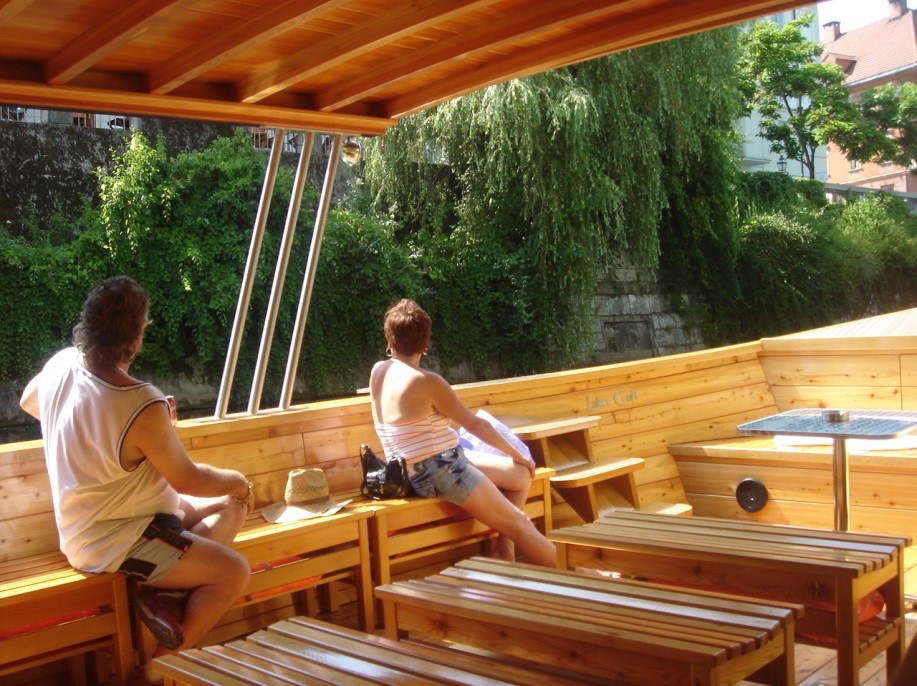 ˝Ljubljanica boat ride˝, Foto: Lana Švab (2012)
After a nice and cosy ride on Ljubljanica river you might fancy a healthy snack. Why not having a bite at Moysushi - a sushi delí and takeaway. Try their miso soup, salmon makis and green tea ice cream.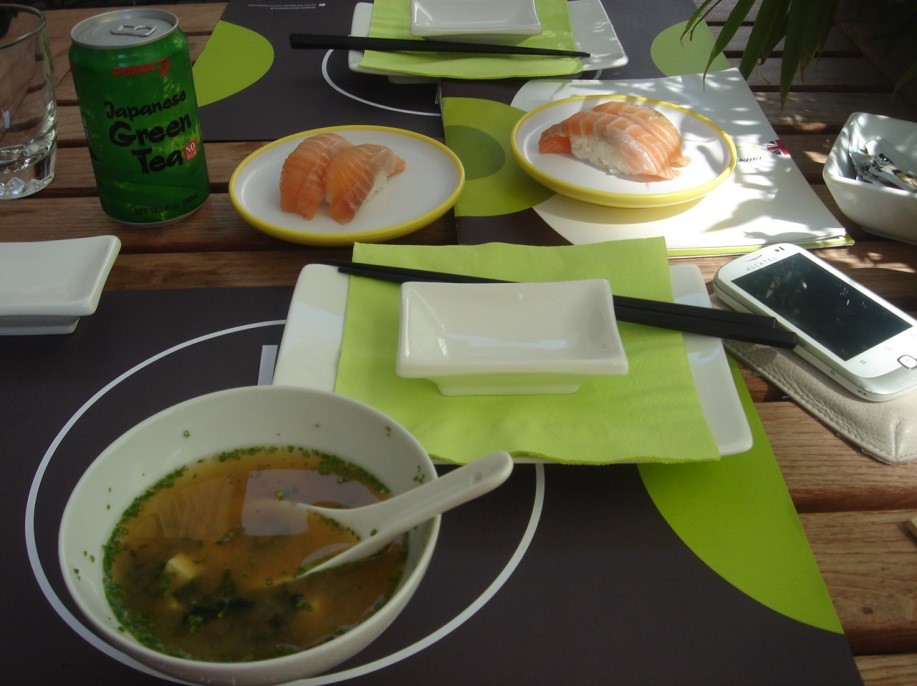 ˝Moysushi˝, Foto: Lana Švab (2012)
Then have a walk to the city castle (several paths- have a look at the map at the Tourist information point at Tripple bridge), take the funicular ride or jump on the ˝tourist train˝(3,5€ both ways). There I suggest you to have a look at the art exhibitions, nice chapell or just admire the city panorama from the castle tower. Have a look at the video for some hints!
For those who prefer something typically slovene to japanese sushi mentioned before, I suggest to have lunch or a piece of cake at the Castle restaurant (˝Gostilna na gradu˝). The restaurant owners are recognised cooksSvetozar Raspopović,Ana Roš and Valter Kramar, so trust me- you WILL LIKE what you order.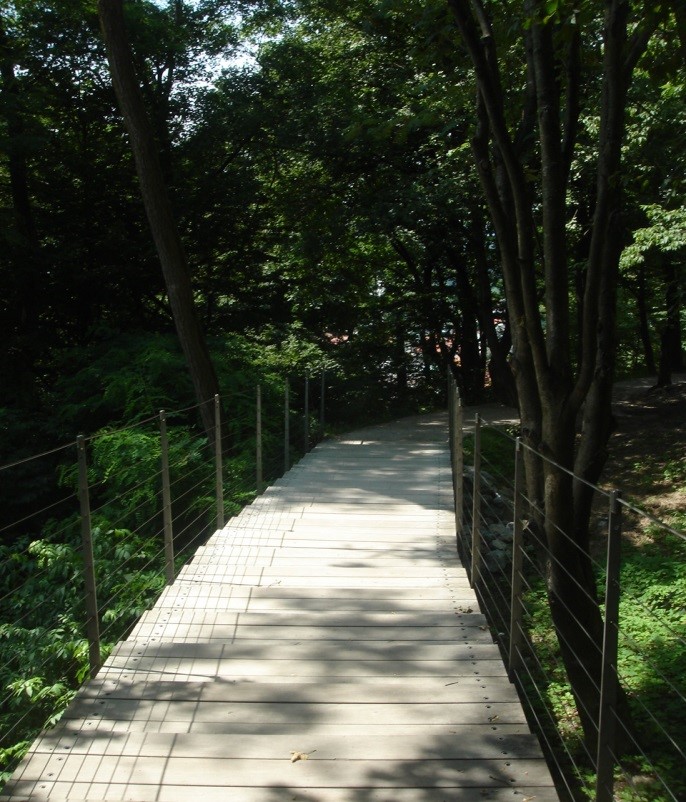 ˝Walking path to the castle˝, Foto: Lana Švab (2012)

After chilling-out at the castle, you might fancy to get back to your hotel, hostel or camping site (Ježica is the closest camping site to the town centre) have a shower, change clothes and get new wave of energy for... a great evening that awaits you.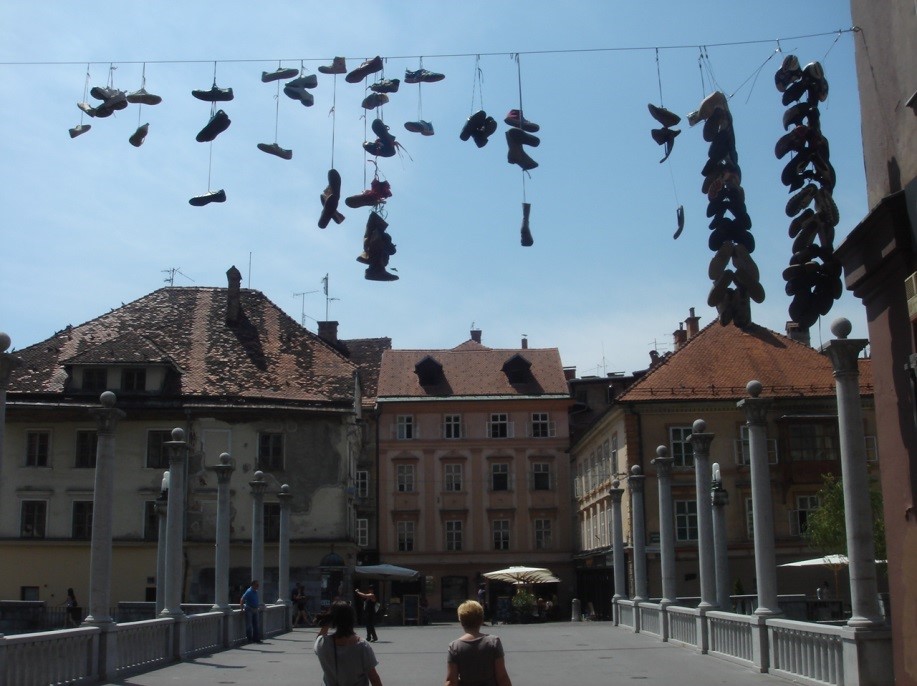 ˝Ljubljana street art exhibition˝, Foto: Lana Švab (2012)

To those of you who are vegetarians I suggest to have your evening bite at Falafel stand on Trubarjeva ulica, or a slice of pizza (price per slice, multiple choice) at Pizzeria Ljubljanski Dvor. Those who want to impress your other significant half, I warmly recommend Špajza restaurant (top quality food&service, a bit higher price yet worth every €). Icecream ˝fashionistas ˝ have a cone at Zvezda, Cacaoor Rustika (on Trubarjeva street).
If you are more into cocktails than food (after all it´s summer- noone can blame you) have an Aperol spritz at Nebotičnik (the name means: skyscraper as it is located in a high building). Then head on to the river banks of Ljubljanica for another fancy drink (do not exaggerate). Just follow the crowd and socialize.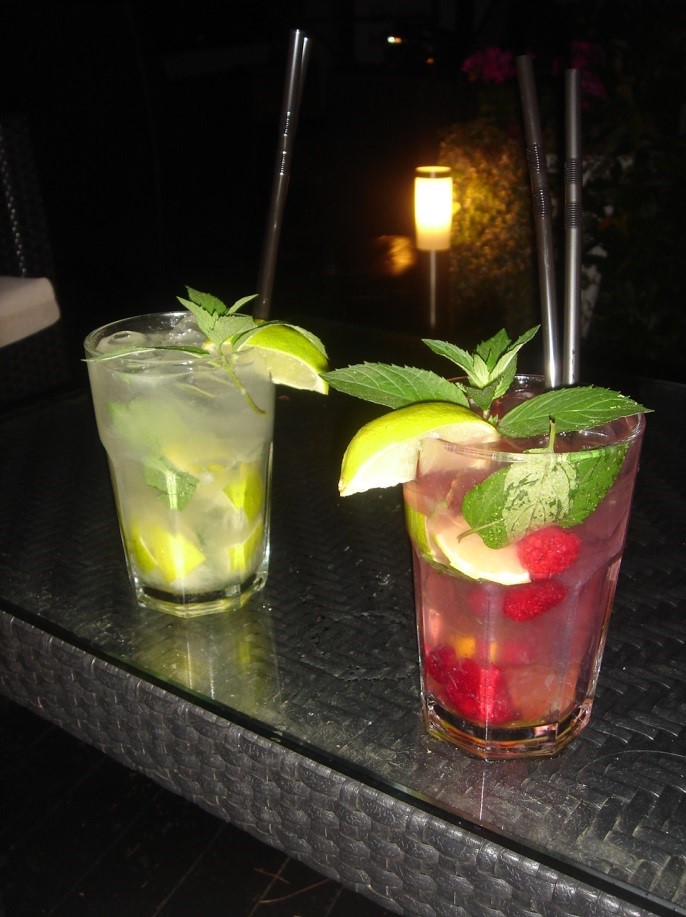 ˝Summer cocktails˝, Foto: Lana Švab (2012)
Enjoy your summer!