SloveniaHolidays.com > Info > Be active


Have you ever been to Paradise? Come to Rock Otočec!
Just behind the Otočec Castle in an idyllic location by the river Krka, the oldest Slovenian rock festival Rock Otočec takes place.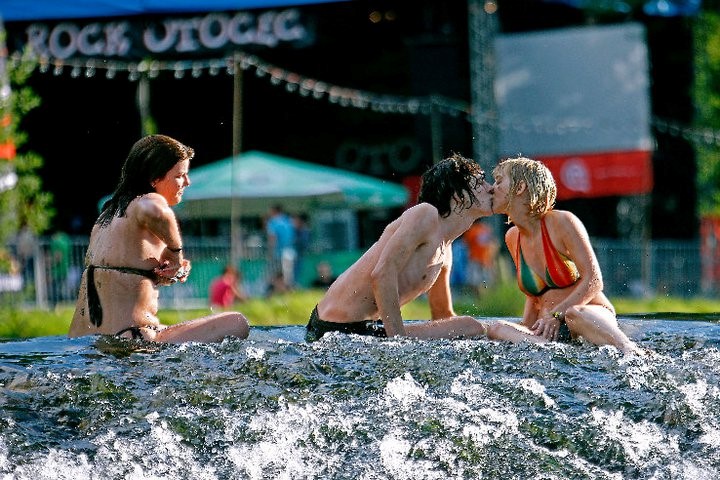 Located near the city of Novo mesto, it is only 70 kilometres away from Slovenia's and Croatia's capital cities Ljubljana and Zagreb. The very first Rock Otočec happened in 1976, back in the days when our country was yet not under the western influence. This could also be the reason for the festival not to make a comeback until 1983. Still, it has been traditionally organized every year since 1997.
Among many impressive Slovenian and foreign bands our visitors have been able to enjoy in performances of Guano Apes, Fun Lovin Criminals, Living Colour, The Subways, Asian Dub Foundation, Chumbawamba, Tarja, Apocalyptica ...
The festival excels in a great variety of additional activities, taking place on many different locations on the swimming area by the magnificent river Krka. A good deal of interesting events does not subside during the day nor night; stand-up comedies, numbers of workshops, funny sports and social games in water, air and in our well-known mud. For those and many other reasons has this unforgettable experience gained the title "the Paradise".
This year's Rock Otočec is one of the main projects of the European Capital of Culture. Rock opera Man with Bombs, directed by Matjaž Berger from the avant-garde Anton Podbevšek theatre, will be therefore performed on the festival's first day.
The unforgettable 18th Rock Otočec will take place from June 28 until July 1, 2012.
We will all meet in Paradise!