{newsletter}
SloveniaHolidays.com > Highlighted contents


Lovely wooden holiday cottages Dole
The holiday cottage village Dole is located in the village of Poljšica near Podnart. Maybe it sounds unfamiliar to you but believe us, when we say that it is exactly the place you have been looking for. In the very heart of Gorenjska (Upper Carniola).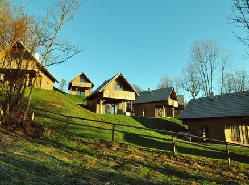 In the very heart of Gorenjska (Upper Carniola), Poljšica is the perfect place to escape from your everyday hectic lifestyle and simply enjoy the various great day trips and fun activitie (Bled 20 km).Nine lovely wooden holiday cottages surrounded by the lush nature, fresh air and peace are waiting for you.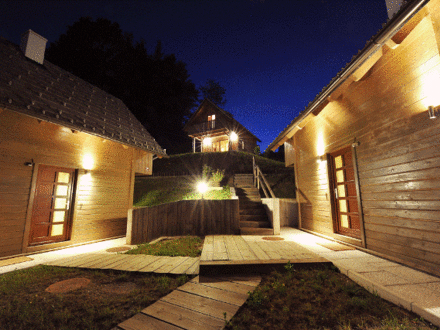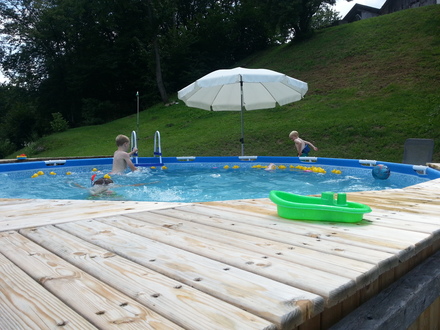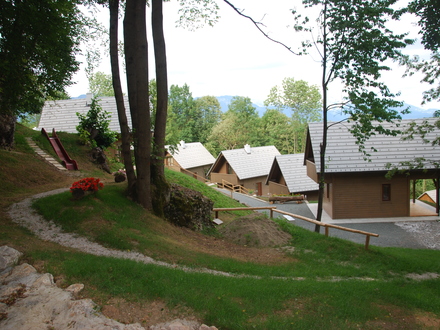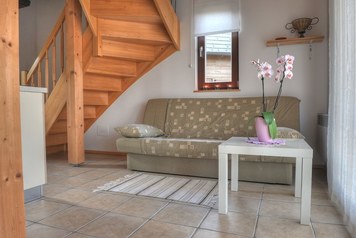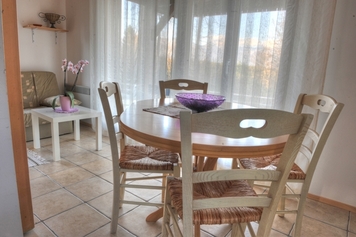 The new holiday cottages with lovely modern interior are made out of massive wood and offer guests a really pleasant stay. The cottages can welcome up to 6 guests. On the ground floor each holiday cottage has a kitchen with a dining corner, a living room with a comfortable sofa bed (for two) and a bathroom. From the living area guests can access the lovely wooden terrace. At the upper floor, two bedrooms are located – one with a double bed, the other with two single beds.

Log cabin for 4 + 2 person
Log cabin for 2 +2 person

The holiday cottage village Dole also has a bar, a common living room and a great terrace where you can enjoy delicious homemade breakfasts. A pool, a playground for children and a great picnic place with a grill are also located nearby. The area is perfect for jogging or for taking walks towards the beautiful river Sava. But in case you crave adrenaline, the holiday village in collaboration with the sport agency Alter šport also offers several fun activities such as rafting, river trekking, canyoning or similar. The staff will be happy to present their offer to you.
The holiday village Dole is not only the perfect place for a relaxing vacation in the nature but also a great resort if you want to have an active vacation.
Great sightseeing nearby:
Kropa: the cradle of iron forging, 6 km
Brezje: Slovene pilgrimage centre, 9 km
Begunje: home of the Avsenik brothers, 15 km
Radovljica: Linhart's city of culture, 15 km
Bled: the pearl of Upper Carniola, 20 km

Send inquiry