{newsletter}

SloveniaHolidays.com > Highlighted contents


DISCOVER TRIGLAV NATIONAL PARK
You will experience the Triglav National Park differently. Mainly you will enjoy, get to know some new people like you and have fun when going on crazy adventures.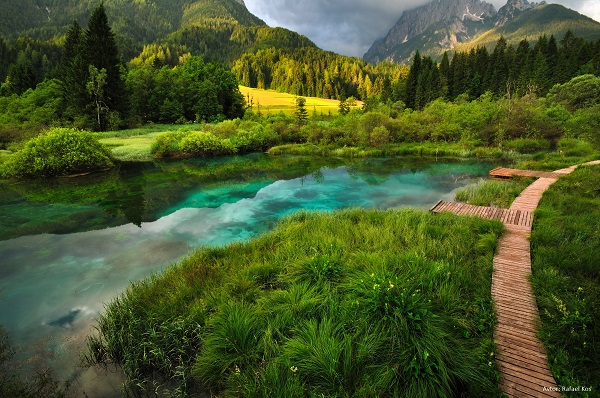 Together with old and new friends you will take part in a culinary workshop, find and photograph natural phenomena, enjoy going rafting, and admire the surroundings from a lookout point which leaves you speechless. A relaxed conversation along with taste of the local, colorful cuisine will help you later to describe your feelings. We will visit all the important well-known sights – natural and cultural. This will be accompanied by a professional explanation of a very chatty guide, who will be great company and an excellent conversation partner.

Invite your friends and come with us!

The biggest sights in the program are the Bled Castle and Island, the Vintgar gorge, the Peričnik Waterfall, the Savica Waterfall, Bohinj, Kranjska Gora, and several smaller areas, which will excite you the most as you will not expect them. You will discover the mysterious and most beautiful parts of the Triglav National Park known only to locals and become true adventurers. There will always be enough time for coffee, beer or a refreshing drink and cheerful and fun chat.

The visit to Slovenia will not pass without nice locals who will present their customs and habits to you, introduce you to their local cuisine and teach you about their centuries old skills.

You will have the most fun in the adrenaline park and while shooting with a bow.

All our activities are connected with water which is crystal clear in the Triglav National Park.

Have you ever tried drinking water from a stream or a waterfall and also having fun?

Water is the most precious pearl in the world and here it is definitely worthy of its name as you have never drunk such cold and pure water before. During the hottest days your friend would not hold it against you if you pushed them into the stream as it is a divine feeling to see that there is still a place in the world so pure and authentic.

For variety of the program the most courageous of the group will have the chance to test the enormous swing. You will be able to have a relaxed conversation during every small part of the travels together with a glass of wine or cold snack and debate about this and that. You know what we mean:)

The activities are adventurous, sociable, mysterious, and explicitly tailored to you.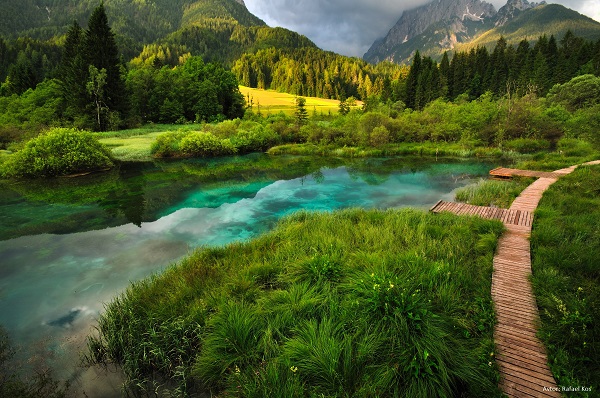 Tours to Triglav National Park (minimum 2 persons on tour).

Price for tours:
2 persons: 807,18 €/person
3 persons: 702,22 €/person
4 persons: 592,36 €/person
5 persons: 585,85 €/person
8 persons: 405,84 €/person

For bigger group please send us inquiry to: matjaz@acenta.si

6-days yellow package included in price:
• 3 x lunch
• 1 x dinner
• Bled sightseeing tour (Bled Castle and Island,hiking,rafting, archery,Pokljuka.. )
• Bohinj sightseeing tour (Savica Waterfall, Bohinj lake, hiking,museum,tourist farm, adrenaline park …)
• Kranjska Gora sightseeing tour (Peričnik Waterfall, hiking,homestead, museum …)
• Sightseeing tour to the most beautiful parts of the Triglav National Park
• Private transfers
• Guiding according to program
• All the necessary instructions, maps, and brochures.


Extras for accomodations:
• Double room with breakfast in hostel: from 40 €/room/night
• Double room with breakfast in private accomodations: from 53 €/room/night
• Apartment for 2 persons: from 48 €
• Double room with breakfast in Hotel- 3 stars: from 93 €/room/night
• Double room with breakfast in Hotel- 4 stars: from 135 €/room/night



As you know people have different personalities and that is why you sometimes agree or disagree with your partner or friend on how a perfect vacation should look like.
We have a magical solution to please both parties or each person in the group.
Filling in the personality test requires only a brief 1.20 minute.
Check if we are a match!