{newsletter}
Weather
Sun 9 / 21
Mon 10 / 20
Tue 6 / 20
SloveniaHolidays.com > Places > Izola/Isola


Izola/Isola
Presentation of the location
Izola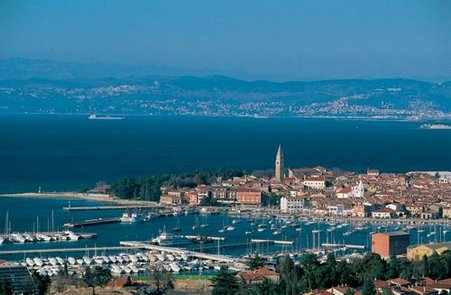 Izola is certainly the most Mediterranean among all the cities in the region – established on an island, it has been closely tied to fishing and the production of olive oil and wine throughout its history.

The people's connection with the sea, the lively daily heartbeat of the city and coexistence with the Italian minority give Izola a special splendour.The tradition of fishing is kept alive today with the traditional 'Fishing holiday'. Visit the museum dedicated to the railroad that once connected the coastal cities. The Izola countryside offers a variety of local dishes and high-quality autochthonous wines.

At the Izola Tourist information center, we offer information about the town, help visitors find accommodation and provide advice on where to eat and what events to visit. We suggest sights to see and possible activities in the area around the town.

More about Izola/Isola:
Sloveniaholidays recommends
---