{newsletter}
SloveniaHolidays.com > Highlighted contents


Vacation in small village Ribno near Bled
Apartments and rooms Triplat Bled - TO ANY OF OUR DEAR GUESTS STOPING BY AT OUR PLACE, IF ONLY FOR A LITTLE WHILE… Surely there is no one who has never heard of Bled with all its beauties of nature and all it has to offer…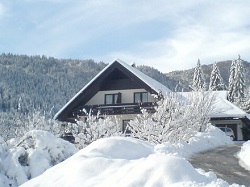 Surely there is no one who has never heard of Bled with all its beauties of nature and all it has to offer…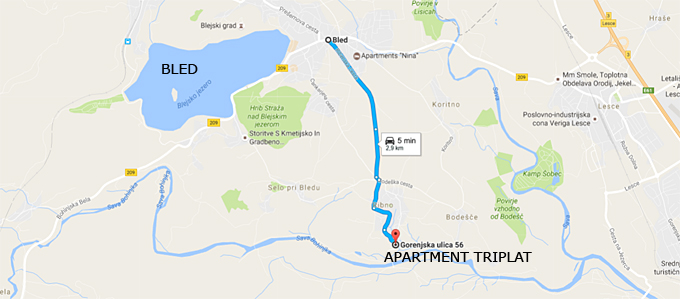 Only a few minutes walk away from Bled, there are the villages of RIBNO, KORITNO, BODEŠČE and SELO, so much overshadowed by the fashionable glamour of Bled that, unjustifiable it is, they are more often than not overlooked or only poorly explored. Unjustifiable it is, beacouse the only reason for tihi is that the peace, quit and tranquility so typical of these places are only too easily drowned by the hurly-burly of the nearby centre.

RIBNO stands as a kind of centre of all the four villages. The mountain ridges of the Julian Alps and Karavanke Mts. Normally hold back the cold winds, blowing from the north, and so foggy mornings are unheard of here in summer. Situated on the edge of the village, there is Kompas Ribno hotel, with a marvellous panoramic view of the Sava Bohinjka valley. Further down in the valley, the sun reflects in a small nature-created swimming pool there. Quite fequently, strollers can be seen crossing the nearby bridge and taking the pathway to the Talež hunting lodge, which lffers a nice view of Bled with its surroundings, and the Karavanke Mts.

At Ribno, a road branches off to BODEŠČE, a closely knit hamlet, with a md -15th-century gothic church at the Bodeške peči, celebrated for its fresco depicting. St. George fighting the dragon. The road taking a left turn just across the bodešče bridge will take you to the Cajhen dam and further on to radovljica. jWhille going down from the village to the Sava bohinjka river, you can noice a climbers training-place on a steep, almost vertical cliff.

KORITNO is a small, stretched out hamlet, 1.2 km away from Bled. Low down, below the village, there runs the Sava Dolinjka rive. Some 30 minutes'walk from Koritno will take you the Camping Šobec camp, one of the fairiest inland camps in Slovenia.

On the other side of Ribno lies SELO, a village boasting well developed contry tourisem at a numer of well-run farms. From here, one can take the road to Bled either by way of Mlino or Kupljenik and Bohinjska Bela. Otherwise, Bled is well commected with all parts of Slvoenija by frequent and regular bus routes, with the Brnik interantional airport being situated only 36 km away from Bled.

RIBNO, KORITNO, BODEŠČE and SELO – like a four – leaved clover planted at the root of soaringmountain ridges. It is our sincere wish that every day choose to spend in these parts be filled with joy and beuty.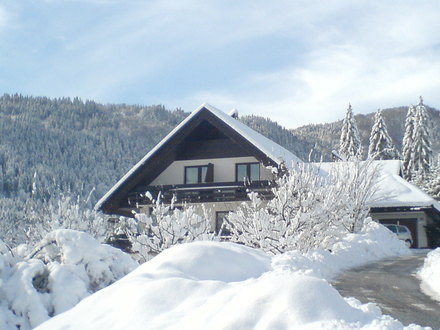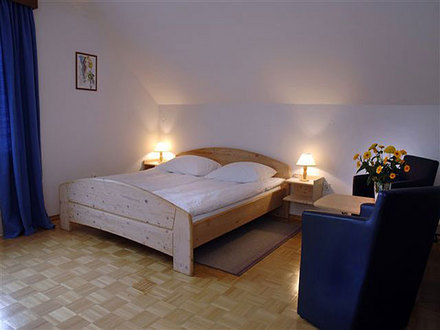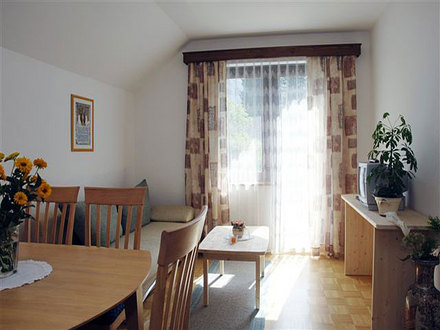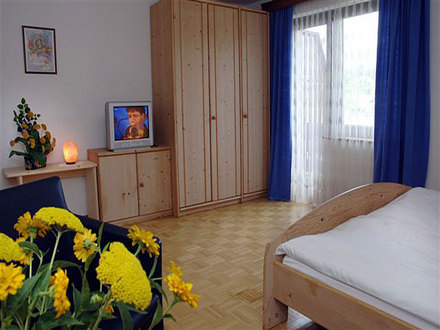 You are always welcome to visit us! Apartments and rooms Triplat Bled
Book a few vacancies in December 2016!
Reserve your apartment stay >>>